Lyons, Kansas
Lyons is the county seat of Rice County and was founded in 1876.  Today its population of nearly 3700 residents enjoy the historic and modern aspects of their city.  The historic center town square around the county courthouse is still the scene of many of the city activities including a fall arts & crafts fair held in September and the Veterans' Day Parade.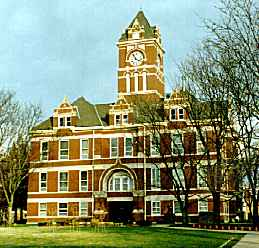 Lyons was established along the Topeka, Atchinson, and Santa Fe Railway, which followed the early day Santa Fe Trail.  Its exploration began in 1542 when Coronado and his soldiers came seeking the fabled gold of Quivira.  Finding only tribes of Quivira indians and their villages may have been a disappointment but Coronado believed that  he had found the best country suitable for growing products of Spain.  The explorations and history of Rice County are preserved at the Coronado-Quivira Museum in downtown Lyons.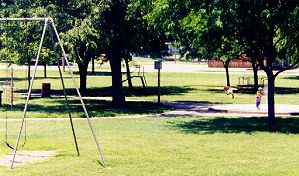 Opportunities abound for recreation in Lyons from the parks, the activity center, the tennis courts, to the city swimming pool. The high school track also provides a walking area for enthusiasts for most of the months of the year.