Disaster Declaration & Information
Disaster Declaration & Information
A state of local disaster emergency may be declared in the event that a disaster has occurred or that the threat of a disaster is imminent. A declaration may be made by the Chairman of the Board of County Commissioners, or in the event of the absence of the Chairman of the Board of County Commissioners, a majority of the remaining members may declare a state of local disaster emergency. If it appears that local resources are not adequate to deal with the emergency, state assistance may be requested through the Kansas Division of Emergency Management. Depending upon the damage, the governor may issue a declaration of a State of Disaster Emergency.
FEMA-4449-DR, Kansas Disaster Declaration
For the Time Period of April 28, 2019, and Continuing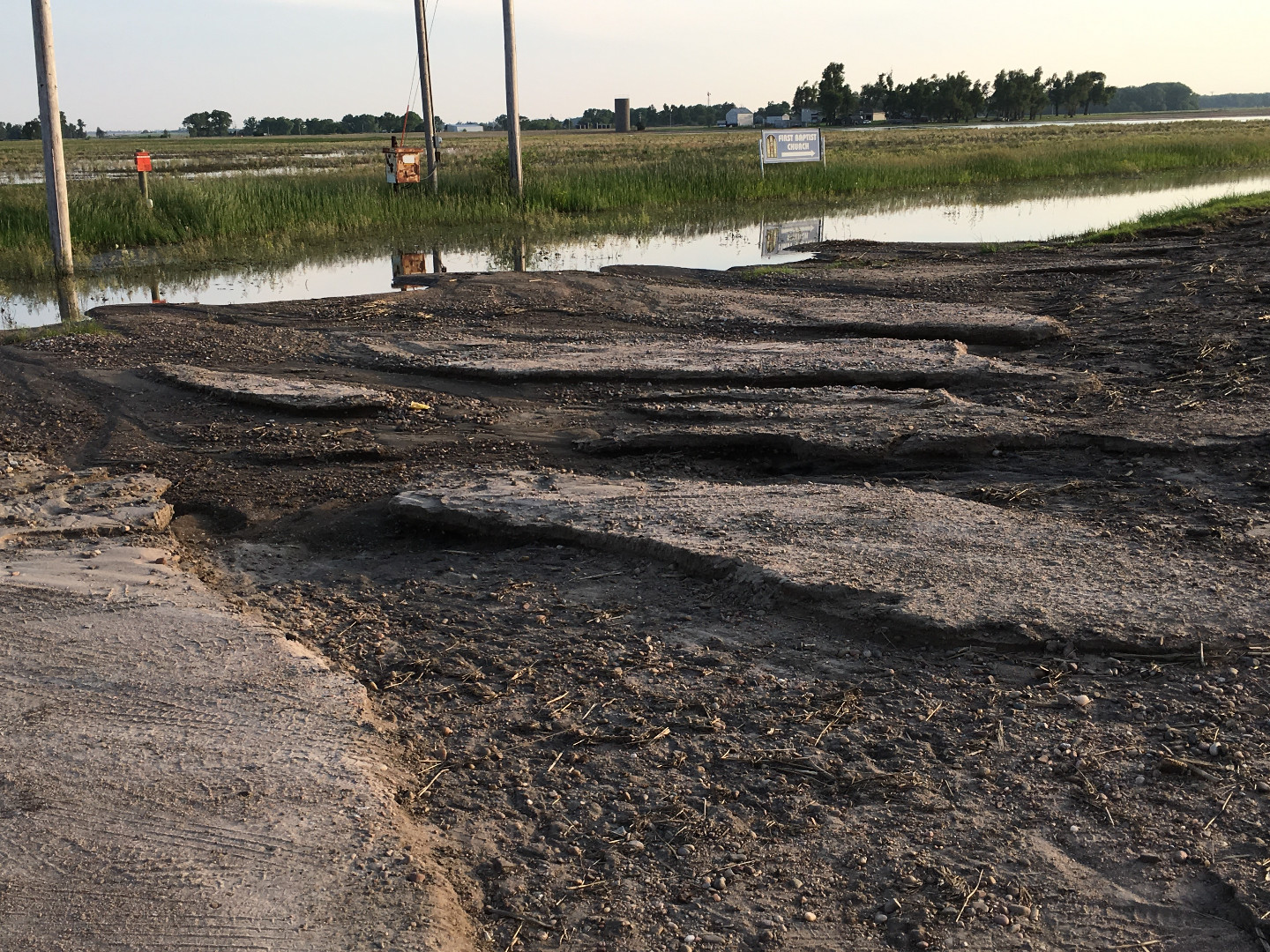 Heavy rains and severe weather systems, including large hail and tornadoes, resulted in flooding and flash flooding in Barton County beginning on April 28 and continuing through the month of May and into the month of June 2019.
Kansas Governor Laura Kelly sent a request to President Donald Trump asking for a major presidential declaration for the public assistance program. The Public Assistance program helps pay for restoration of public infrastructure and associated costs caused by the heavy rains and severe weather.
On June 20, 2019, President Trump declared that a major disaster existed in the State of Kansas and ordered Federal Assistance to supplement state and local efforts in the areas affected by severe storms and flooding.
Federal funding is now available to State and eligible local governments and certain private nonprofit organizations on a cost-sharing basis for emergency work and the repair or replacement of facilities damaged by the severe storms, straight-line winds, tornadoes, flooding, landslides, and mudslides in the counties of Allen, Anderson, Atchison, Barber, Barton, Butler, Chase, Chautauqua, Cherokee, Clark, Clay, Cloud, Coffey, Cowley, Doniphan, Elk, Ellsworth, Franklin, Geary, Greenwood, Harper, Harvey, Hodgeman, Jefferson, Kingman, Leavenworth, Lincoln, Linn, Lyon, Marion, Marshall, McPherson, Meade, Montgomery, Morris, Nemaha, Neosho, Osage, Ottawa, Pawnee, Phillips, Pottawatomie, Pratt, Reno, Rice, Rush, Russell, Saline, Sumner, Wabaunsee, Washington, Wilson and Woodson.

Federal funding is also available on a cost-sharing basis for hazard mitigation measures statewide.

Additional designations may be made at a later date if requested by the State and warranted by the results of further damage assessments.
Assistance for individuals has not been approved for this disaster.
Barton County Disaster Declarations
Year
Date
Incident Description
Resolution Number

2019

05-27-2019

Severe Storms & Flooding beginning May 27, 2019

NA

2019

05-20-2019

Severe Storms & Flooding beginning May 20, 2019

NA

2019

05-20-2019

Rain Storms & Flooding beginning April 28 continuing through May 9, 2019

NA

2018
10-09-2018
Heavy Rains & Flooding beginning October 9, 2018
NA
2017
05-25-2017
Tornadoes & Severe Thunderstorms beginning May 16, 2017 - Extended
NA
2017
05-16-2017
Torn

adoes & Severe Thunderstorms beginning May 16, 2017

NA

2017

01-23-2017

Freezing Rain, Freezing Drizzle, and Ice Accumulations beginning 01-13-2017

NA

2016
06-27-2016
Thunderstorms, Heavy Rains, Flooding and Flash Flooding beginning May 22, 2016
NA
2015
06-15-2015
Thunderstorms, Heavy Rains, Flooding and Flash Flooding beginning May 4, 2015
NA

2013

08-04-2013
Severe Storms and Flooding beginning August 4, 2013
NA
2013
03-25-2013
Snowstorm February 20-27, 2013
2013-07
2012
09-10-2012
Burn Ban in Effect until September 17, 2012
2012-27