Larned Walking Trails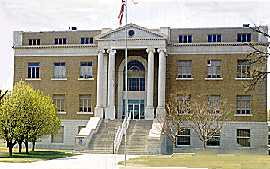 Larned is the county seat of Pawnee County and is situated on the the historic Santa Fe Trail. Established in 1873, the city has many significant early day homes and public buildings that can be enjoyed as a leisurely walk about the city.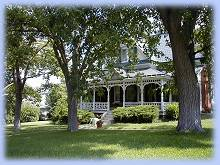 The Larned Community Center and adjacent Health Walk are also available year around for walking enthusiasts.

School district tracks are available for walkers at posted times of the day. Check with your local district for more information.
Camp Pawnee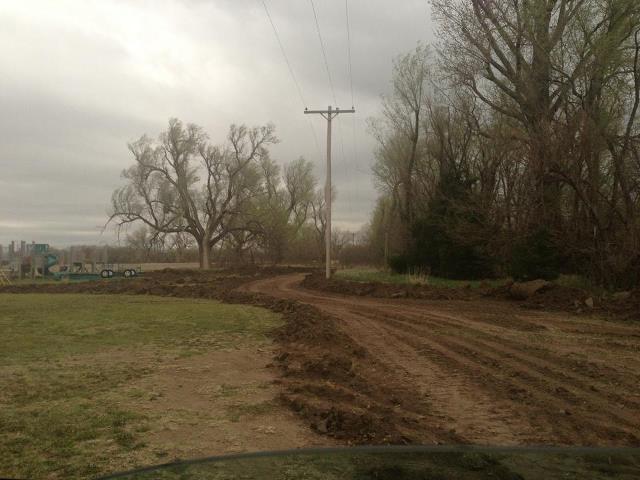 Camp Pawnee is located along the Pawnee River which was once frequented by both the Native Americans as well as the Cavalry soldiers of Fort Larned as they traveled across the new territory known as "Kansas". A one-mile concrete trail is being completed along with a new playground to make this a community family activity center.
Camp Pawnee is a County owned campsite on a 32.5 acre tract of grassland located 4 miles west of Larned along the Pawnee River. This tranquil location is an ideal campground with large open spaces, beautiful mature shade trees and scenic beauty.
Santa Fe Trail Center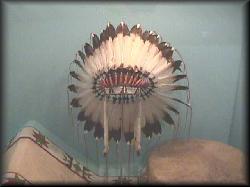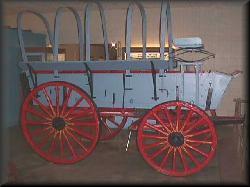 A certified site on the Santa Fe National Historic Trail, the Santa Fe Trail Center two miles west of Larned on K-156 offers visitors a glimpse into the nation's past. Museum exhibits depict the Santa Fe Trail as a transportation route blending American Indian, Spanish, Mexican and Anglo cultures. Displays include prehistoric Indian artifacts, a Wichita Indian grass lodge, a full sized mounted buffalo, a commercial freight wagon and an exhibit showing the Spanish and Mexican influences on the trail.
The site offers scenic walking areas and multiple historic buildings to tour.