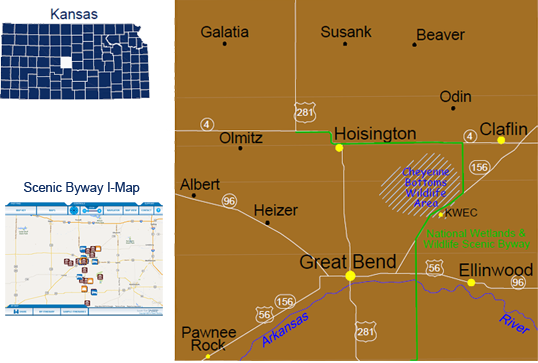 Top Stories
---
Focus on the Byway – Photo Contest
The Great Bend Convention & Visitors Bureau (visitgreatbend.com) is having a contest for photos portraying the Wetlands & Wildlife National Scenic Byway region. There will be cash prizes awarded. For more information and forms go to Focus on the Byway Contest.
To enable Barton County to communicate better with our citizens, we have added an "Announcement Tab" to the website. We will post information there to keep our citizens informed about county activities that might be of interest. Announcements of requests for proposals, bridge or road closings, and similar matters will be posted there.
This website is updated continuously, visit often for the latest county information. We encourage you to give us your comments and suggestions on the changes that have been made and what you would like to see added. Contact Richard Boeckman with your thoughts by clicking on his name below. We look forward to hearing from you and appreciate your valuable feedback.