KANSAS Counts Census2020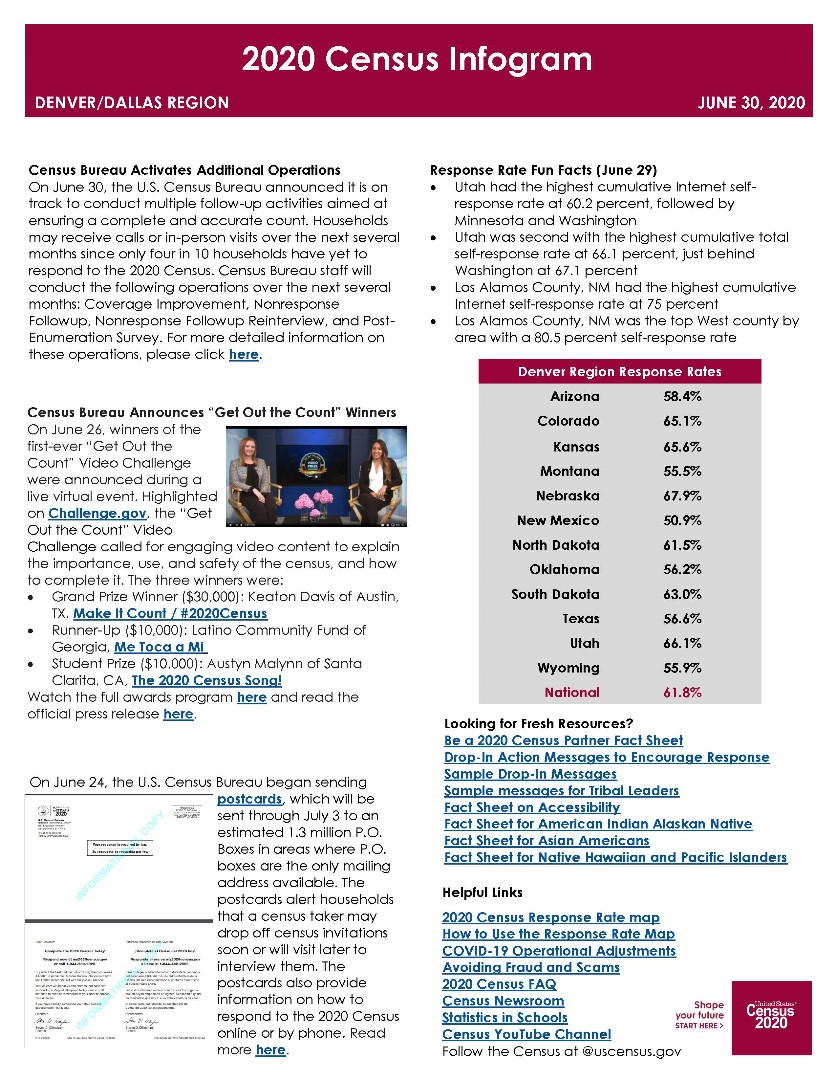 Call for the Count: June 22-28
The time is right for Kansans to give the 2020 Census a boost.
June 22-28 (Monday-Sunday) has been designated as a time to "Call for the Count," a week-long, concentrated campaign to promote self-response to the 2020 Census. Kansans will be encouraged to call on neighbors, friends and family to make sure they take part in the critically important, once-in-every-10-years population count.
You're likely aware certain geographic areas and census tracts in Kansas have been slow to self respond to the census due to both suspended field operations and having significant hard-to-count populations. Nearly all Kansas counties are still below 2010 response rates.
Your community's self-response rates will benefit from a week-long, coordinated effort to directly engage Kansans in the 2020 Census. The Kansas-based 2020 Census Partnership Team, along with the Kansas State Complete Count Committee, local Complete Count Committees, businesses, non-profits, schools and houses of worship statewide, are joining together for this "Call for the Count" campaign. Our goal during this effort is to increase 2020 Census self-response rates statewide and help assure the state of getting a complete and accurate count of ALL residents.
The cornerstones of "Call for the Count" will be initiated by 2020 Census partners using resources and materials as provided by the Kansas 2020 Census PS team in the days ahead:
Phone/Text Trees –

Partners will be provided with action plans, scripts and FAQs.

Virtual Questionnaire Assistance –

With support from the Kansas PS team, partners will provide individuals with opportunities for over-the-phone and online assistance with completing their census questionnaire.

"Censoteria" –

Combine the Spanish word for census, "Censo" with the popular Mexican board game "loteria" and Kansans will have an opportunity to play "Censorteria" on Facebook Live. Events are scheduled for the evening of Wednesday, June 24, and the afternoon of Sunday, June 28. Primary hosts are the Kansas Health Foundation, Kansas Appleseed and several southwest Kansas partners.

Social media / Press releases / Endorsements –

Online resources and press releases will be distributed starting this week.
Be prepared. More details about these Call for the Count activities, related message points, scripts and social media posts will be headed your direction in rapid-fire fashion. We're depending on your involvement for this week-long call to action and know the importance of providing the right tools.
Call for the Count! The time is now!
Good job, Hodgeman, Gove and Anderson counties!
Kudos to the fine folks in Hodgeman County in southwest Kansas. Theirs is the first county in the state to surpass its self-response rate in the 2010 Census. Hodgeman's County's self-response rate stands at 60.8%, well above the 55.8% rate it achieved in 2010.
Two other Kansas Counties made to the very top of a recent national 2020 Census report as issued by the U.S. Census Bureau. Gove County had the highest daily total self-response rate in the nation on June 7 (1.9%), followed by Anderson County (1.8%). Two Nebraska counties, Franklin and Sherman, tied for third on that day (1.3% each)
Kansas currently has a 64.7% self-response rate, nearly four percentage points about the nationwide 60.8% rate for self response. 2020 Census response rate map
Rapper calls for Census response
Interesting tidbit: During a press conference in Atlanta on May 29, prominent rapper Killer Mike urged rioters and looters to go home and fill out their census forms. "If you sit in your homes tonight instead of burning your homes to the ground, you will have time to properly plot, plan, strategize, organize and mobilize in an effective way. And two of the most effective ways are first taking your butt to your computer and making sure you fill out your census, so people know who you are and where you are…"
Infogram
Gove County makes the "Fun Facts" section of the attached weekly Infogram.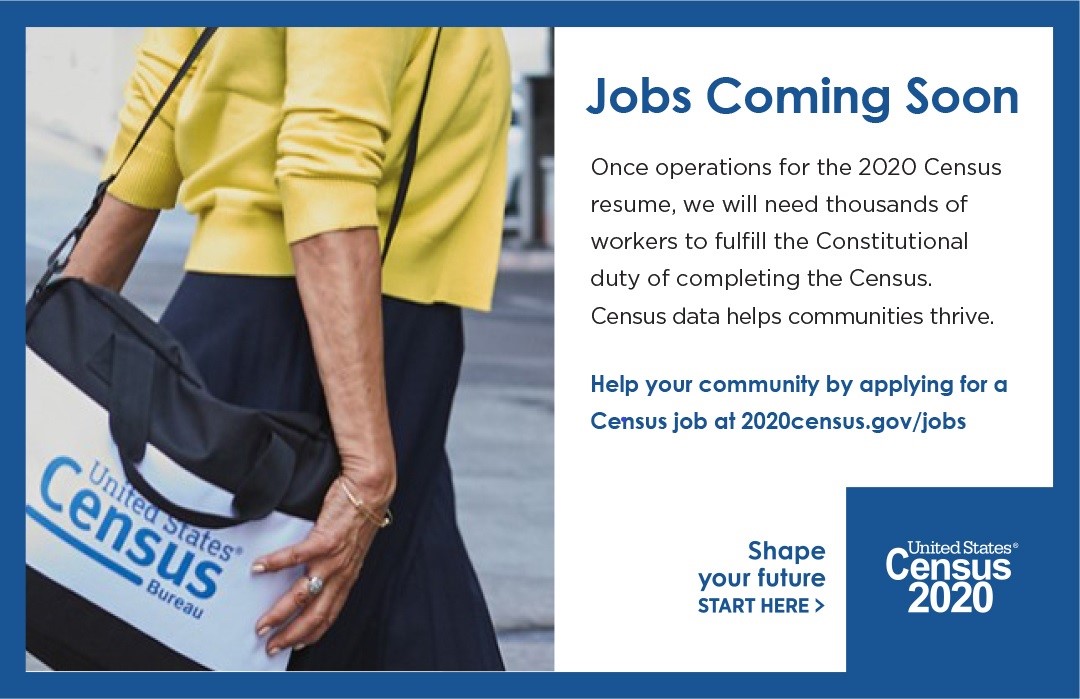 #KansasCounts #2020Census
Learn more now at kansascounts.org.
https://2020census.gov/en.html
March 12-20 begin receiving official mail
March 30-April 1 homeless count
April 1 – Census day counted by where you live on this day
May-July home visits to people who have not responded